Installation Banquet – Award Recepients
The Jonesville Volunteer Fire Department held their annual Installation Banquet on January 11, 2020 at the Hall of Springs. In additon to the installation of the Jonesville Volunteer Fire Department  Chiefs and Officers, Officers of the Jonesville Volunteer Fire Company and Ladies Auxilary were installed for 2020. The following awards were presented that evening:  Chief's Award: 1AC Geoff Frey and 2AC William Dell'Anno, Pasquarell Dedication Award: Lenny Casper, JVFC President's Award: David Stores; Top Ten Firefighters: Jim Miller, Geoff Frey, Ross Byrnes, Bill Dell'Anno, Craig Lewis, AJ Baker, Uzair Ahmad, Chuck Fannucci, Rich Craver, Mark Cecilione and Patrick Dell'Anno; 30 Year Service Pin: Bil Adams, Patrick Champagne, and Dick Forgea ; 15 Year Service Pin: Scott Johnston; 10 Year Service Pin: David Stores and Kaleb Stores; 5 Year Service Pin: Bob Boss, Lenny Casper, Rich Craver, Bob Fox, and  Chris Fox; Allan P. Atwell Award Firefighting Veterans: Bud Taylor, Chuck Fannucci, Bob Fox, John Hahn, Bob Leonard, Gary Braglia Sr., Tyler Lemire, Brian Hodgdon and Mike Dittmer.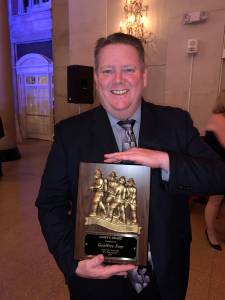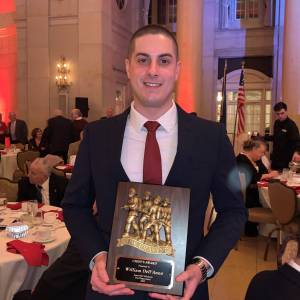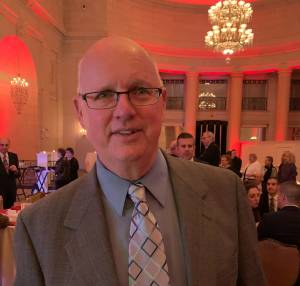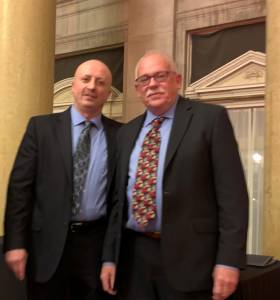 Lenny Casper & Dave Stores               1AC Geoff Frey                                           2AC Bill Dell'Anno                                    Top Firefigher: Jim Miller                              PJ Champagne & Dick Forgea – 30 yrs.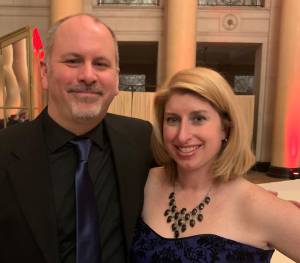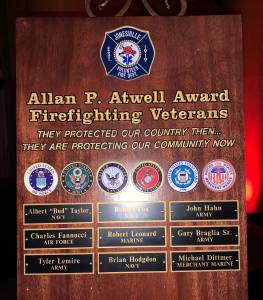 Scott Johnston – 15 years                                              Firefighting Veterans